Maybe it started when I first picked up a camera to shoot women who skated in the UK back in 2012. But more specifically, I think this project starts somewhere else in the world. With the women who I met in Japan in 2018 at a skateboard event called, The Skate Exchange. Skateboarders from all over Asia came to be part of the event, and one group in particular caught my eye. A handful of ladies who arrived together yet were from world's apart - Korea, Thailand, Philippines and Japan. United through skateboarding, connected through a piece of wood and four wheels. It made me realise the power of skateboarding and sport for connection, and I asked to take portraits of the women there that day.  
The shots I took convey a few things - that these people skate, they are from all over the world, they look strong and comfortable, but the way a skater trusts a skateboard, they must also trust the lens of a photographer. With women's skateboarding being more popular than ever, the photographic identity of it has been overwhelmed with images but not always telling a story or going deeper. So I want to put the trust back in the hands of the women who skate, they have the right to tell us how they feel and why they like to skate; where they are from and what it is like to skate there. 
Whilst the Olympics will show skateboarding for the first time in Tokyo in 2021, "To Balance is Trust" will show a slice of skateboarding which the Olympics won't caption or define. "To Balance is Trust" aims to enlarge the visibility of the niche and underground side of this subculture, which exists all around the world in such similar and different ways. From South Korea to Scotland. By doing this, I aim to champion these inspirational, underexposed skateboarders as role models for people to be inspired by and society to learn from. 
Follow the project as it develops... 
​​​​​​​

I reached out to a handful of those I shot when in Tokyo in 2018 to ask if they would be part of the show. This included ladies from Japan, Korea, the Philippines and Cambodia. Not only did I want to check that they were happy to be included, and liked their photo, but I also wanted to know why they trusted skateboarding, and I asked them to write their answers to be included in the show. Why is skateboarding something they like in their life and trust to take part in it. Trust is such an important element of it all. 
Here is Yuri Lee, skateboarder and nurse from Busan, South Korea: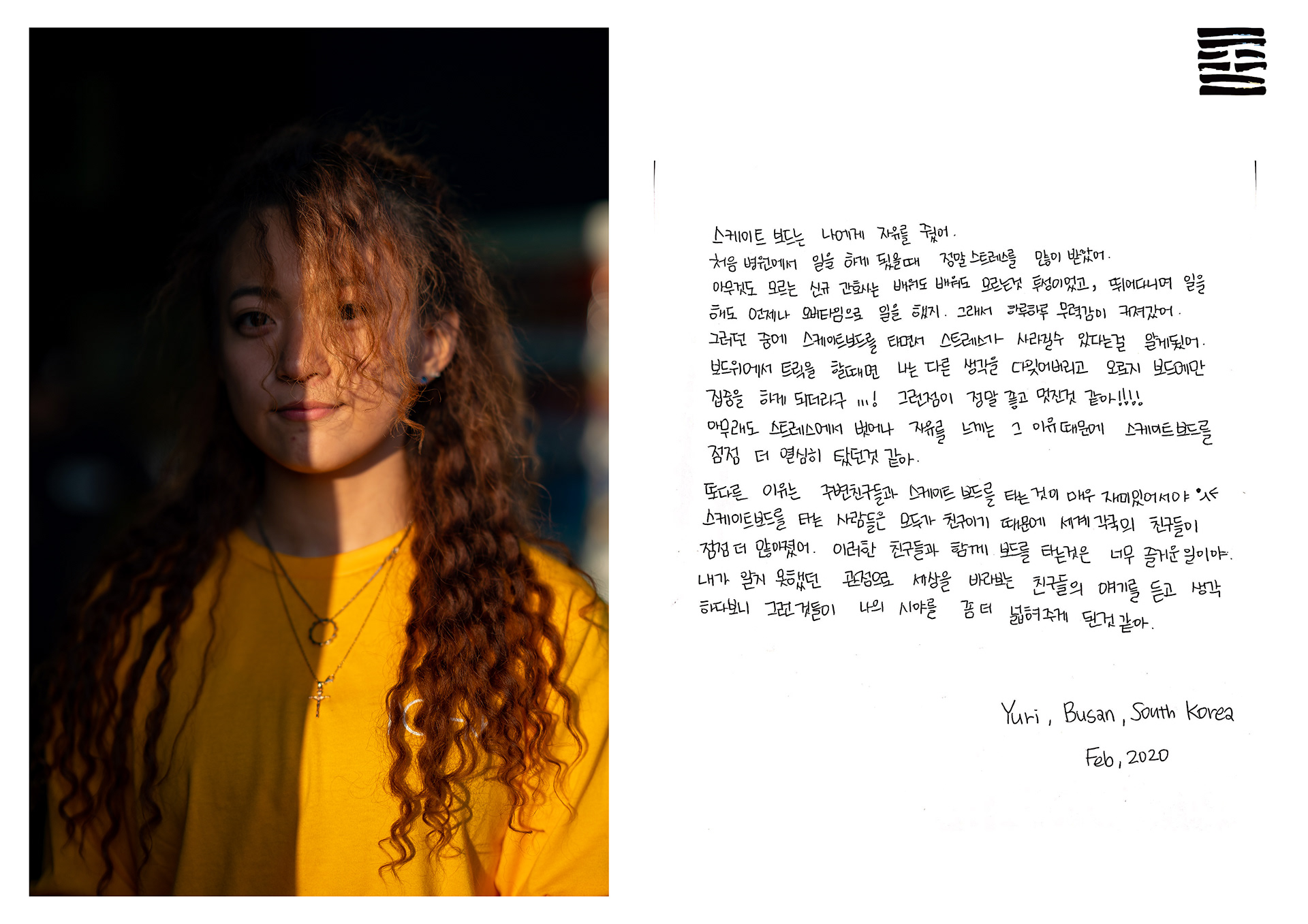 And Yuri Murai from just outside Tokyo, Japan. Two Yuri's from very different world's united by skateboarding. Yuri Murai is a legendary skateboard videographer having put together a trilogy of feature length women's skateboard films, Joy and Sorrow.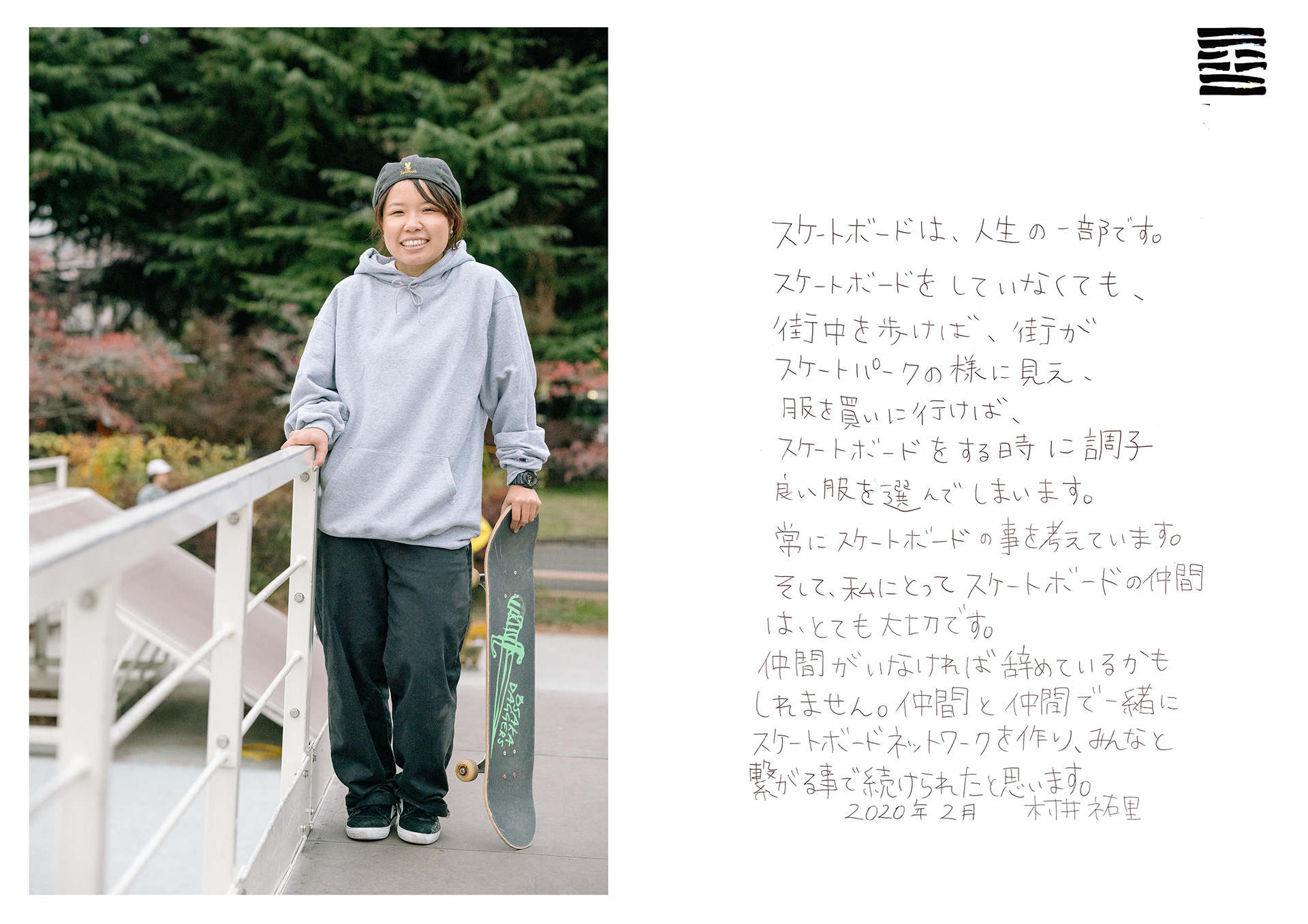 Portraits don't really tell us enough about these skaters lives. Despite being an individual activity, it is a powerful connection to a community worldwide, both virtually and (when the world allows) in person.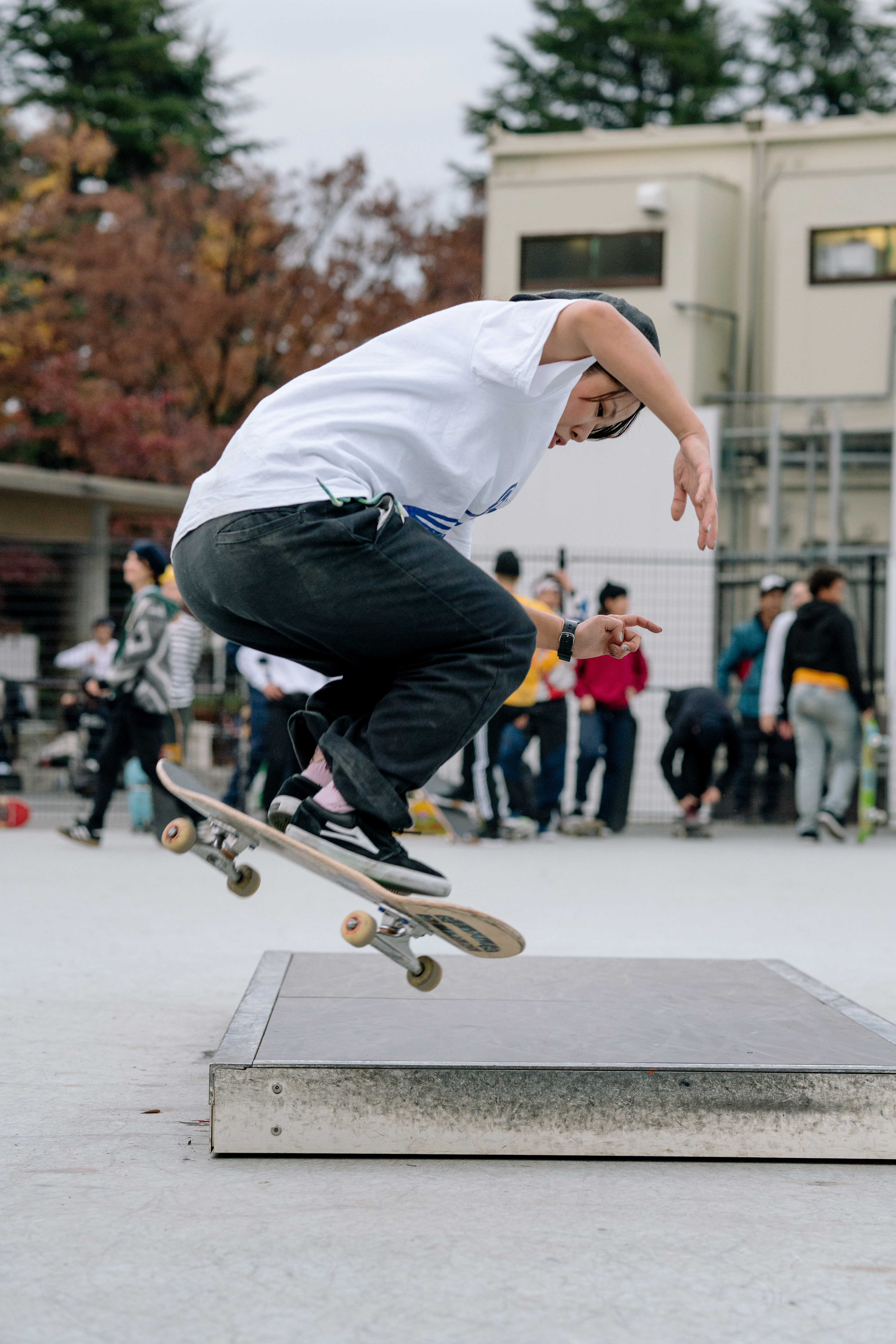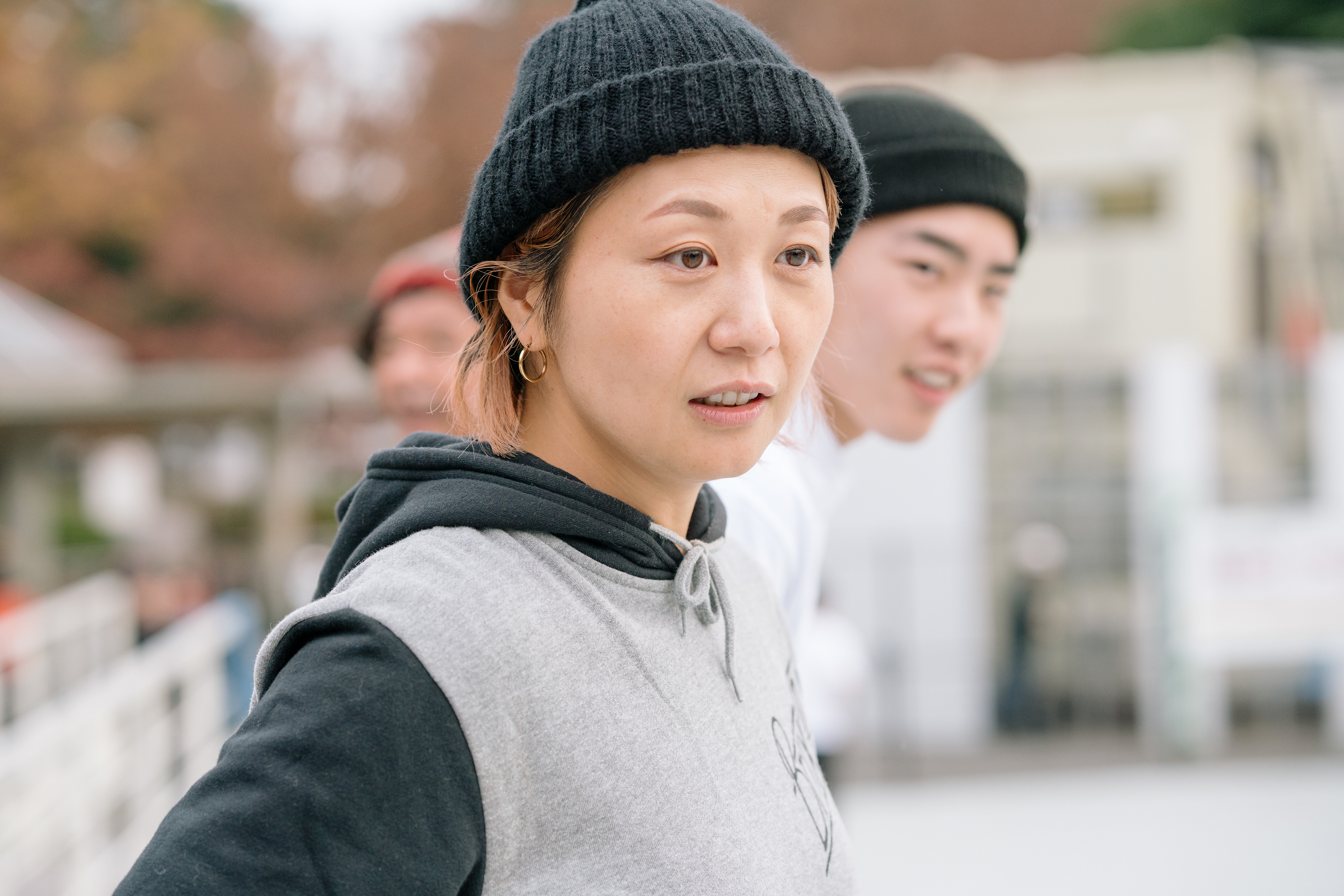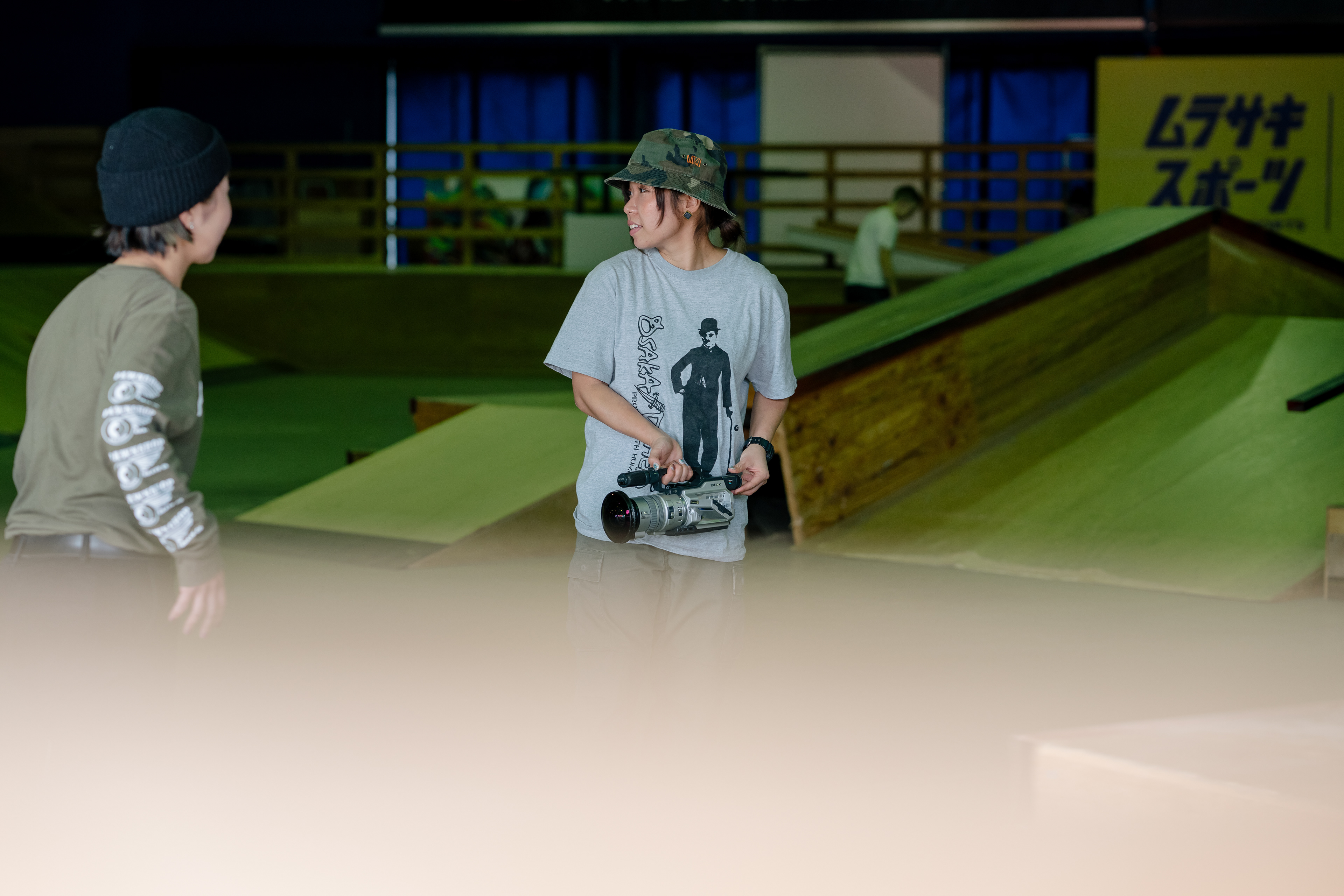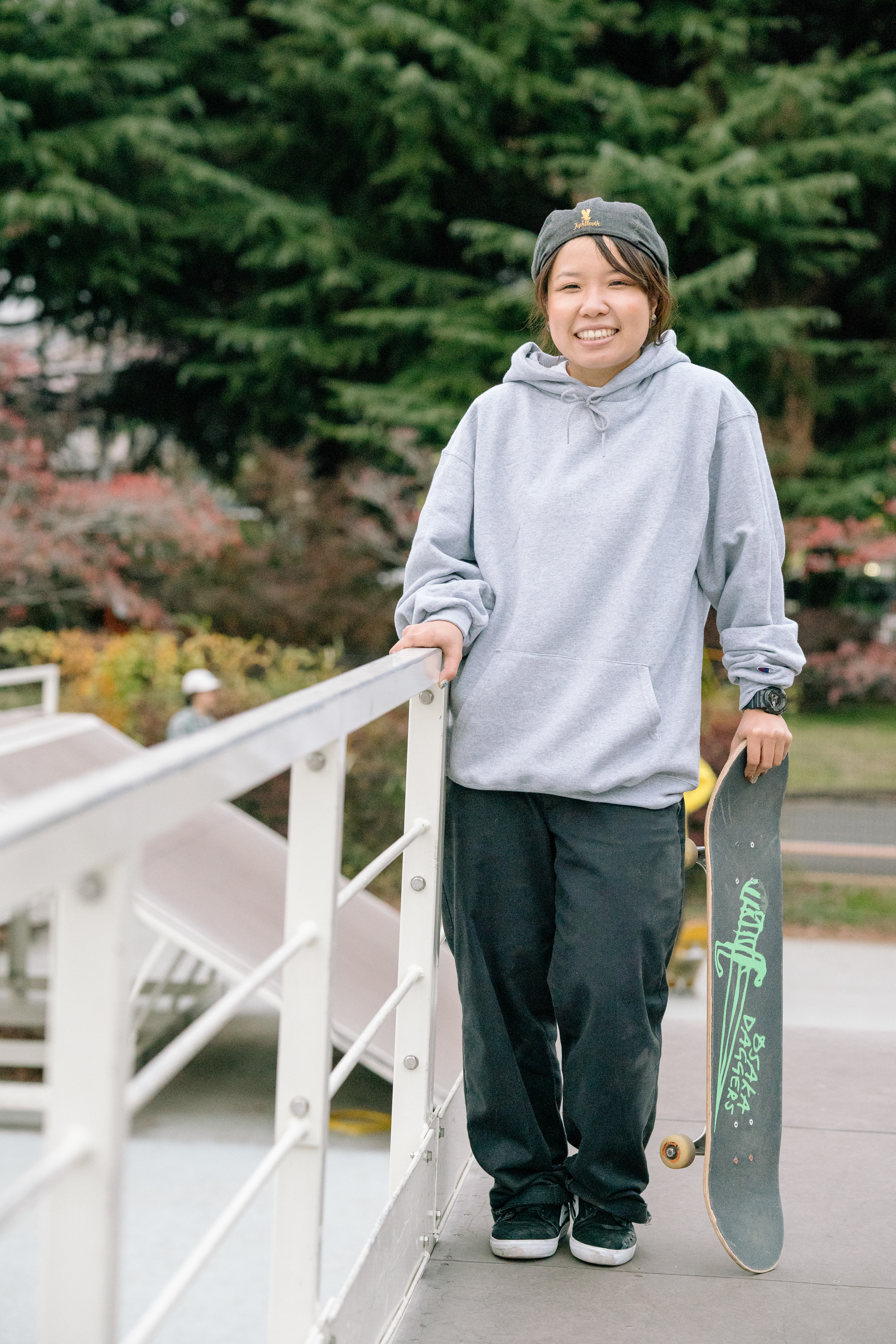 The past year, I have been in one country only, for the first time in many years. Locked down in Scotland hasn't meant I haven't shot for this series, but it has taken a new turn. Isn't it interesting what we find on our own doorstep?
Myself and London skater Helena Long took the chance between lockdowns to go to the NW Highlands of Scotland to scout in the wild for skate spots. Taking an urban activity to nature to show a different perspective. Growing up as a skater in London, skating the cracks and curbs, Helena has a unique perspective on the highlands as well as an appreciation of it as a majority unskateable place.
Project continues in 2021...