It starts here, with these women who I met in Japan in 2018 at a skateboard event called, The Skate Exchange. Women from all over Asia came to be part of the event, and one group in particular caught my eye. A handful of ladies who arrived together yet were from world's apart - Korea, Thailand, Philippines and Japan. United through skateboarding, connected through a piece of wood and four wheels. It made me realise the power of skateboarding and sport for connection, and I asked to take portraits of the women there that day.  The camera only conveys a few things - that these people skate, they are from all over the world, they look strong and comfortable. But the way a skater trusts a skateboard, they must also trust the lens of a photographer. "No matter what is unfolding around you, take time out to ensure that you are being true to yourself".  So I put the trust back in the hands of the women who skate, they have the right to tell us how they feel and why they like to skate. Whilst the Olympics will show skateboarding for the first time in Tokyo, "To Balance is Trust" (in whatever form) will show a slice of women's skateboarding which the Olympics won't caption or define. "To Balance is Trust" aims to enlarge the visibility of the niche and underground side of this subculture. By doing this, I aim to champion these inspirational skaters as role models for generations to come and society to learn from. 
Here, from now, I document how I put together this show... 
I reached out to a handful of those I shot when in Tokyo in 2018 to ask if they would be part of the show. This included ladies from Japan, Korea, the Philippines and Cambodia. Not only did I want to check that they were happy to be included, and liked their photo, but I also wanted to know why they trusted skateboarding, and I asked them to write their answers to be included in the show. Why is skateboarding something they like in their life and trust to take part in it. Trust is such an important element of it all. 
Here is Yuri Lee, amateur skateboarder and nurse from Busan, South Korea: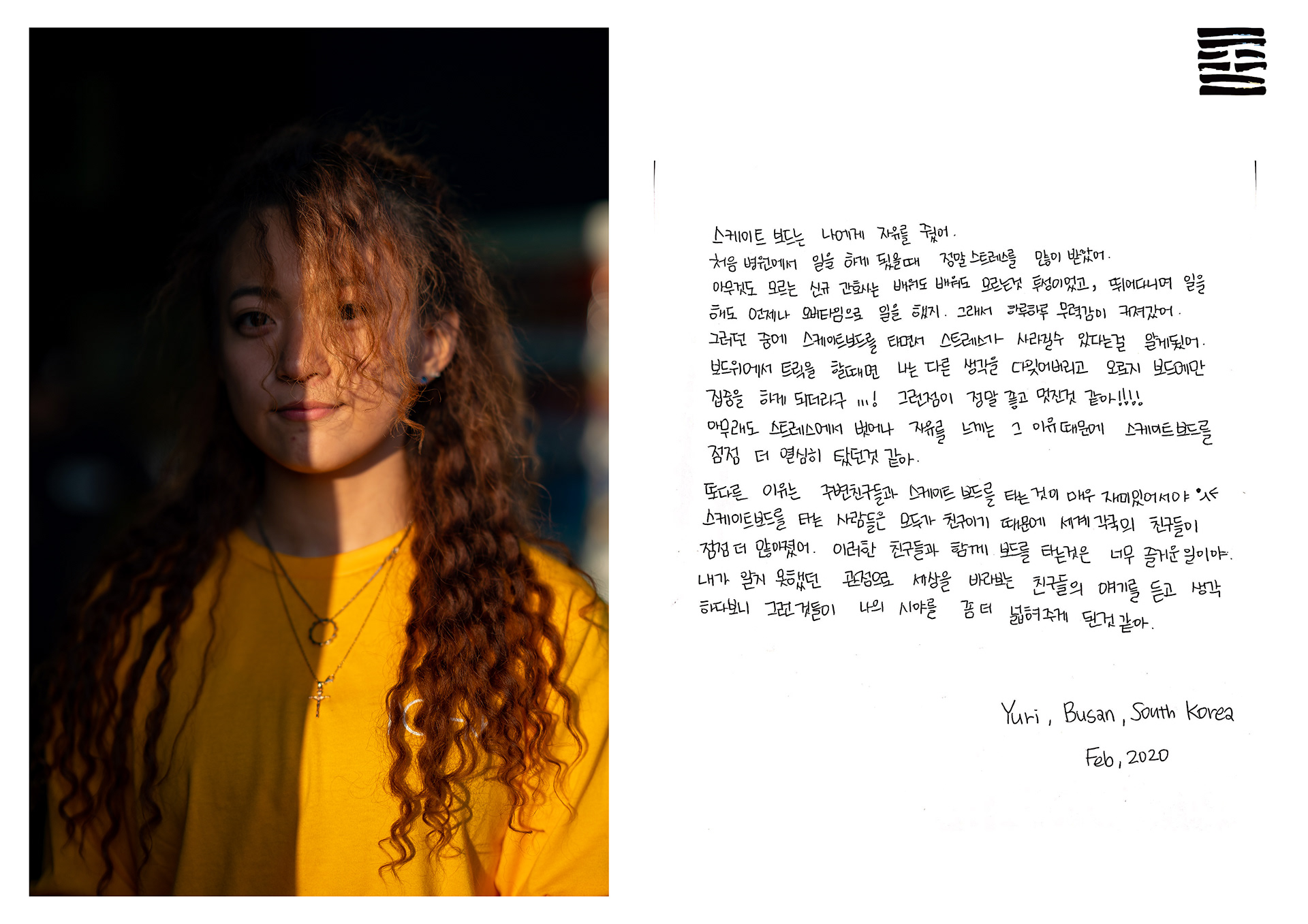 And Yuri Murai from just outside Tokyo, Japan. Two Yuri's from very different world's united by skateboarding. Yuri Murai is a legendary skateboard videographer having put together a trilogy of feature length women's skateboard films, Joy and Sorrow.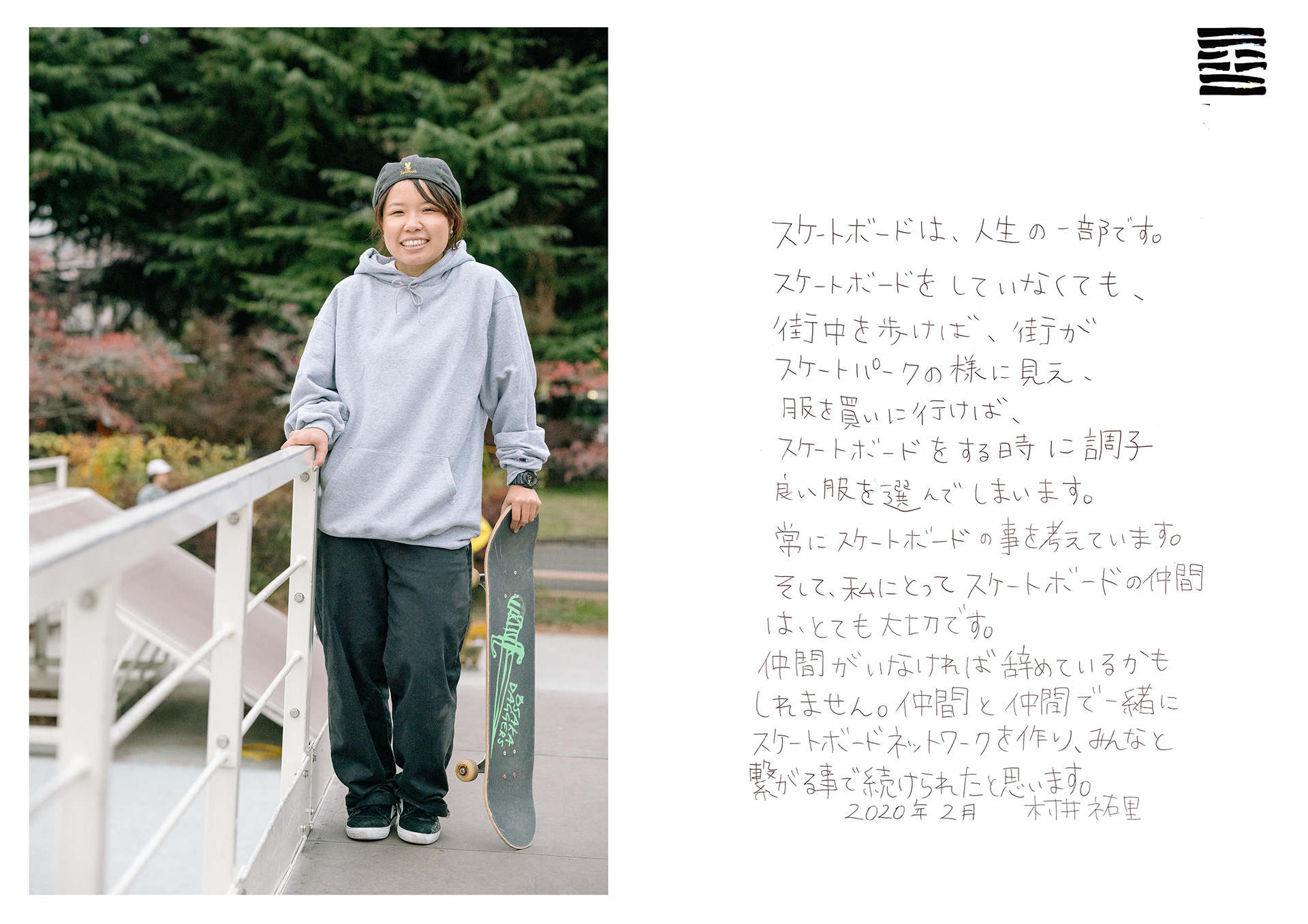 The photo show was set to run at the Lomography gallery in Tokyo in July and August this year. The timing was aligned with the Olympics which was featuring skateboarding for the first time. These ladies live a counter point to what Olympic skating will show, some real faces of people who skateboard. The show may still go on this summer, despite the Olympics being postponed a year, but I will wait and see.